Labirinto d'Acque 2018
International Conference and Exhibit- March 21, 2018
Under the high patronage of the President of the Italian Republic and of the European Parliament
Exhibition space and rules
Parallel session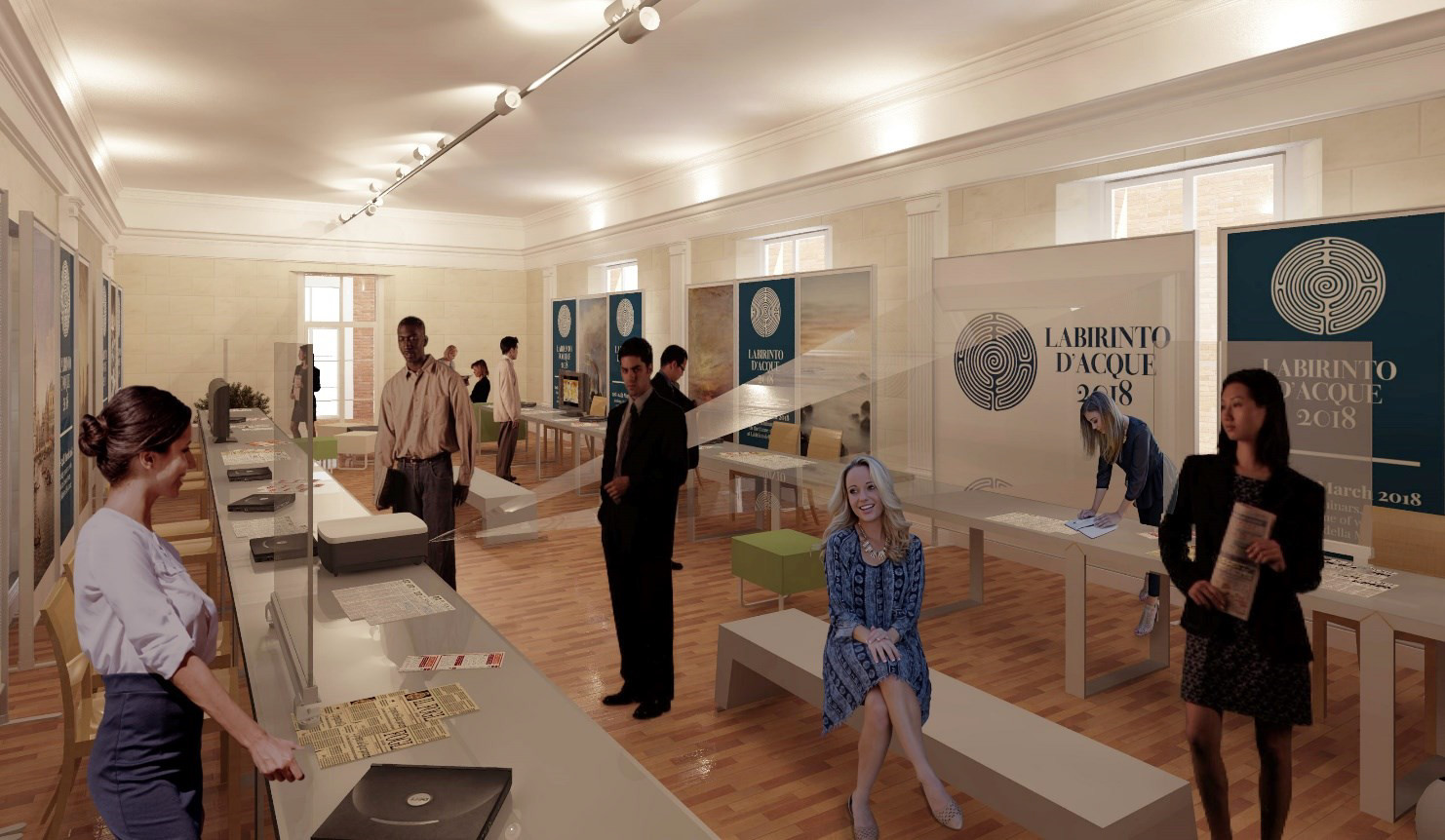 Be an exhibitor, book your exposition space!
The exhibition will take place in the Calvino room and, if needed, its external portico from 9.00 am to 5.30 pm. From 2.00 to 3.00 pm the exhibition will take the role of the conference plenary session.
The Calvino room will open for preparation on March 21 at 8.00 am; dismantling must complete by 5.30 pm.
The organization provides a desk 1.5-2.0 meters long equipped with chairs, back panel, and electrical outlet. Exhibitors can freely arrange their space (leaflets, posters, audiovisual, computer, projector, etc) utilizing their own cables and connections.
Exposition space, in the limit of one spot per project/organization, is provided for free to registered participants on a first come, first served basis.
After registering, send your request to the conference secretariat (euwatercenter@unipr.it) indicating: 1. person in charge, 2. affiliation, 3. the title of the project/topic on display.
Be an exhibitor, book your exposition space!
Deadline: March 12, 2018.
Conference secretariat – booking and information:
University of Parma – eu.watercenter
Email euwatercenter@unipr.it
Tel +39 0521 906550
Mob +39 334 5246858
Meetings & WWDay
30 ottobre 2019 Incontro Pubblico Emergenza climatica - PROGRAMMA FINALE Aula dei Filosofi Università - focus su Parma e territori limitrofi Università di Parma-CIDEA, Centro Etica Ambientale di Parma e Azione Clima, con il patrocinio degli Ordini...
leggi tutto